We work directly with home owners, designers, and architects. Most of our clients come to us directly asking for help with their homes, although not always being able to describe specifically what they want. Our job is to work collaboratively with all parties to help shape, refine, and execute the work that brings a smile to our clients every time they come home. Here are a few brief examples:
The client had purchased a remodeled flat, but was unsatisfied with various finish selections and a loss of original detail. In the kitchen we swapped a tile backsplash for a subtle stone thus allowing the existing counters to really shine. Cabinetry was painted, lighting revised, a new hardwood floor installed, and the door openings corrected.
Our client wanted a new home office/study that would allow her to run her business and allow the family to use the room for game nights and weekend gatherings.
Because of existing roof framing challenges we designed a coffered ceiling that nested within the existing structure which maximized ceiling height and minimized the framing issues.
We specified and installed a new herringbone floor pattern with a black walnut feature strip. Nearly four thousand individual pieces went into this creation, requiring expertise and skilled craftsmanship, but the client was thrilled with the result as were we.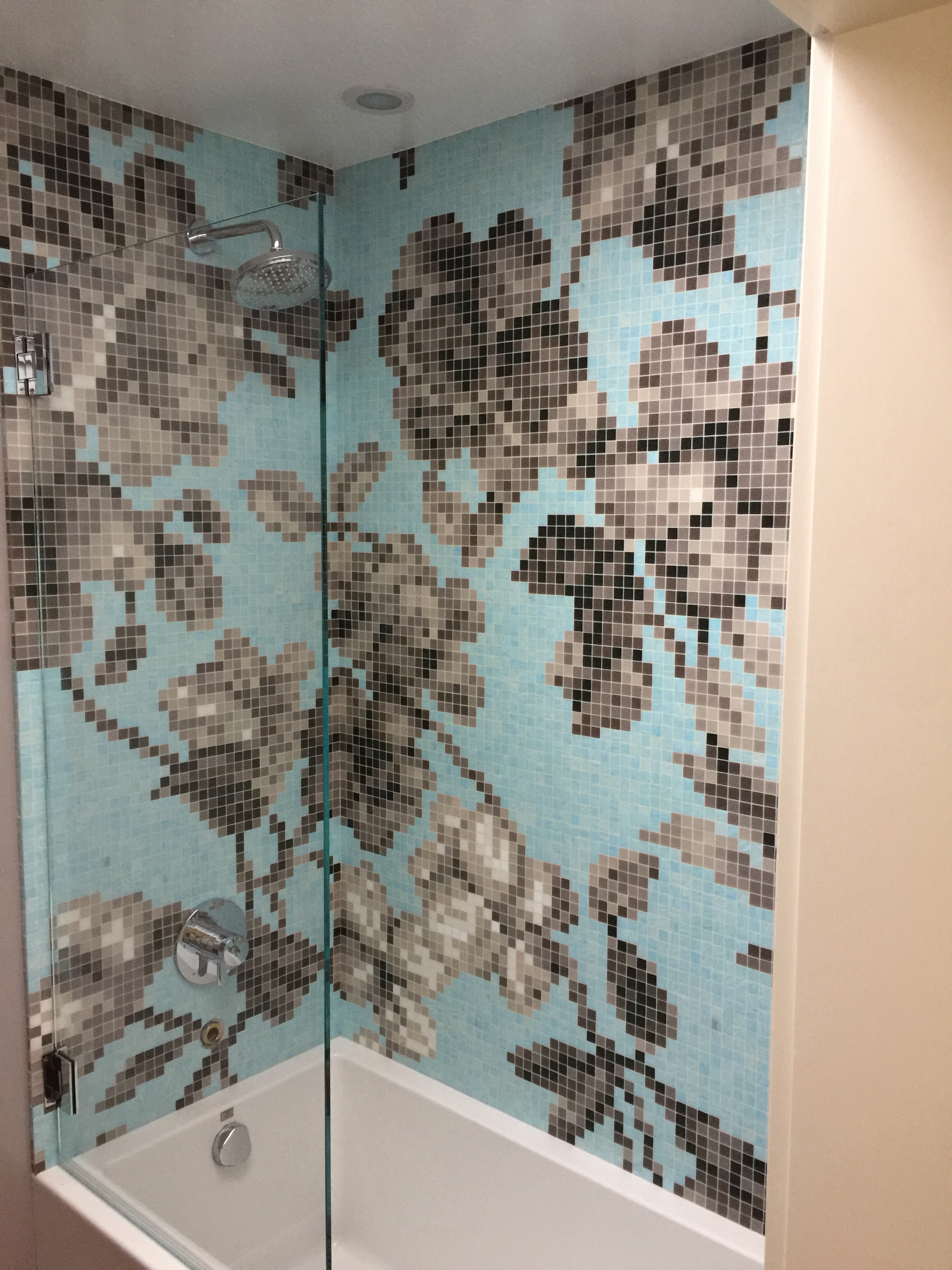 The client was also unhappy with the existing shower tile. During a business trip to New York he found this hand made Italian glass tile and wanted to bring it home. We removed the existing shower walls, installed insulation and wallboard, and laid the new tile. We also installed a new custom built walnut vanity and improved the lighting and ventilation.