Making Your Home Work For a Lifetime
As we age, the things that once came easy to us sometimes become more difficult. As Certified Age-in-Place Specialists, we are often called upon to help improve our clients homes to better accommodate their needs as they grow older. We focus on providing an environment that is safe, easy to live in and best of all looks beautiful. We call it "Invisible Accessibility". You will be able to live in your home longer, your home will serve you better and all anyone will remember is the beautiful remodel you did.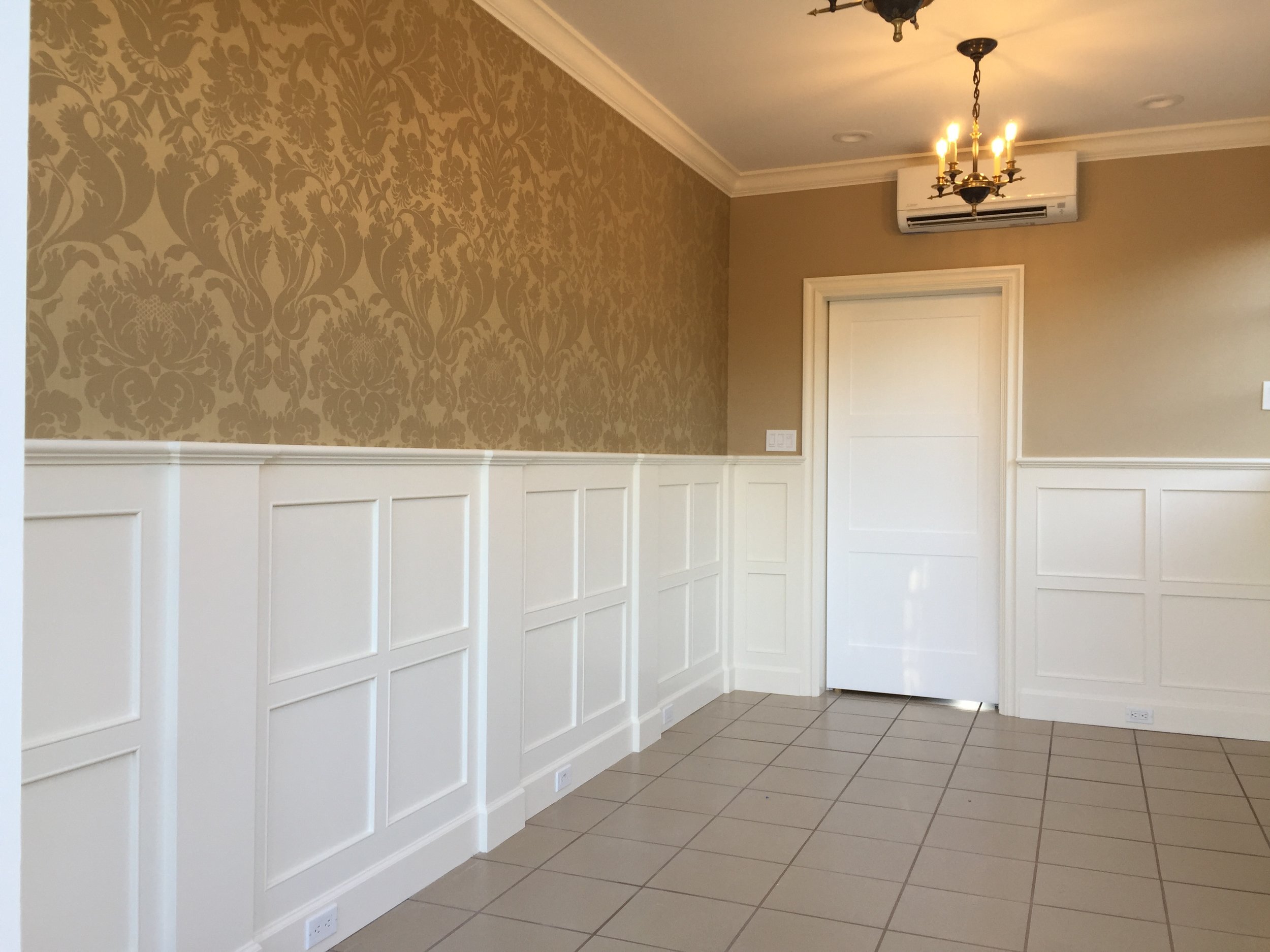 A prior solarium becomes a new master bedroom on the main floor to avoid stairs in a three story home where falls can occur.
Separate controls and heated bench seat & shower floor. Floor border & accent tile indicate locations of doors, walls and all controls for sight impaired owners. Floors, shower floor and bench are all heated for a comfortable showering experience.
A bathroom vanity that provides access for both standing or wheelchair users. Providing access regardless of their mobility helps us give back the clients autonomy.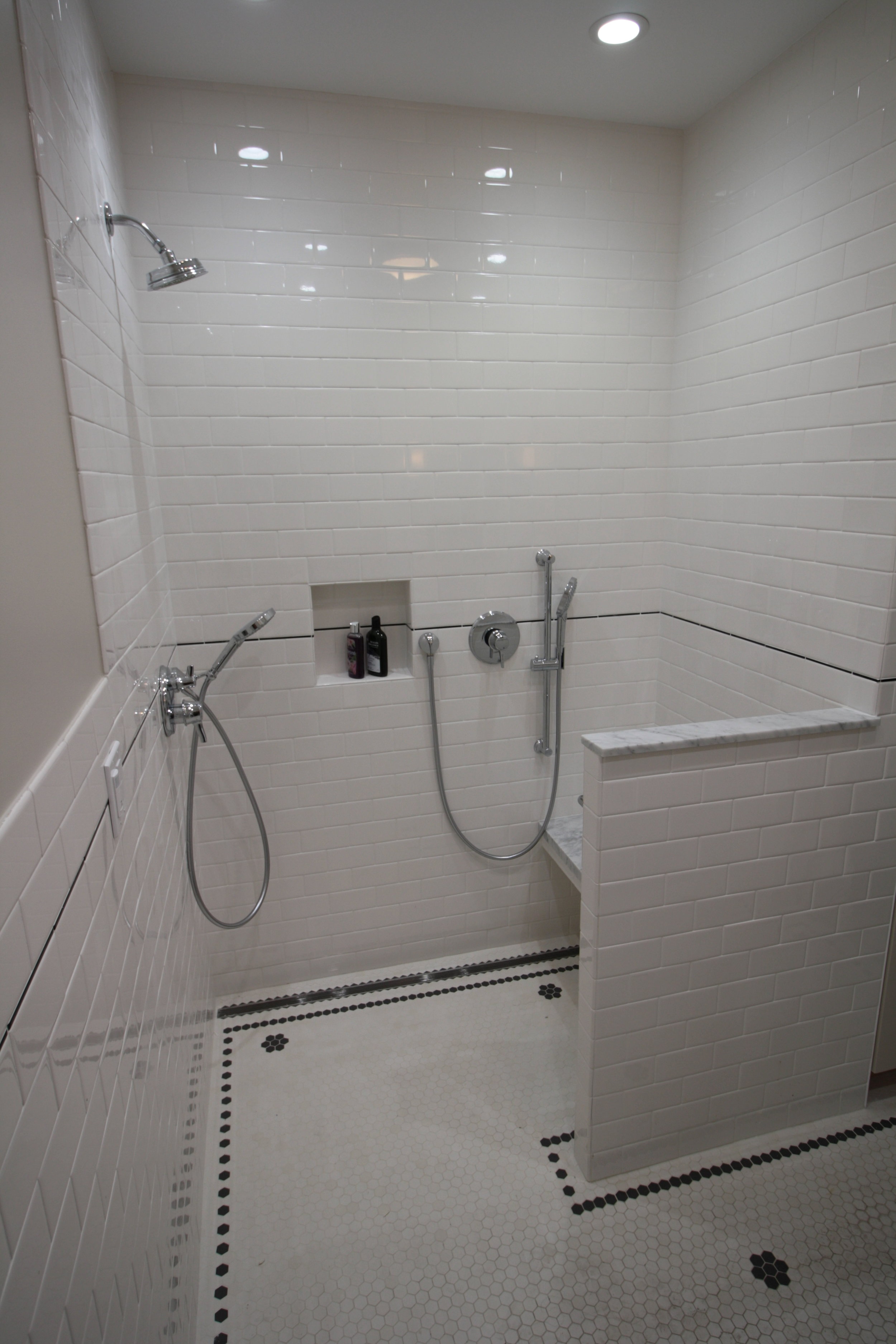 A shower that works standing or seated (prior to glass installation). Individual controls allow for direct use no matter where the bather prefers to shower.